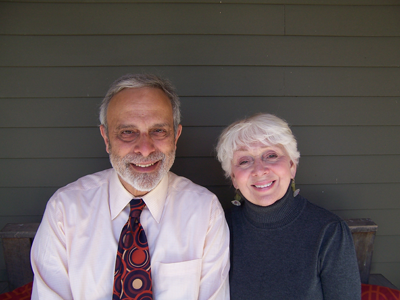 Patricia Blackburn David
Patricia has spent her career growing small businesses. She has owned three salons, a dress shop, and more. Pat has always been committed to improving the communities where she lives and works, and was recognized as "Woman of the Year" for her work in Plymouth, Michigan.
Design has always been a passion of Pat's and you can see that in both the design and décor of the Murphy House and surrounding gardens. You can also see her influence on gardens throughout the city of Pontiac. Pat has served as the President of the Garden Club and the Creative Arts Center.
Rick David
Rick recently retired after devoting 30 years to improving communities through his work with United Way. His career spans eight different communities across the nation as well as serving in Budapest, Hungary. Rick has experience with nonprofit development in former Communist countries, corporate mergers, and corporate transformation efforts.
Rick has always loved to travel and he enjoys a wide range of music. He has promoted over 60 concerts, ranging from Bruce Springsteen to Roberta Flack. Like Pat, Rick has an interest in improving the community where he works and lives and serves on the Historical Commission and the Committee of Fifty.